a s s a l a m u a l a i k u m ,
hey ,
i know its been a while since i update my blog
well holidays is over and its time to get busy again,
i do not have an internet connection in my room
so its a bit hard to update..
even when i went to the library, i only make a research &
online my Facebook just for a few minutes.
okay let's start ...
The Rose

i'm taking decisions to study about a rose & the issue of a woman pride.
as you guys know,
there are many types of roses in the whole over the world..
and there are a variety colors of rose, not just one color in one roses..
one roses can contain many of color that we did not realize..
roses also contains a wonderful fragrance
i'm not very sure.. but i think the aroma of roses its not the same ..
still making a research about it..
subbahannallah to Allah creation "

Women's Pride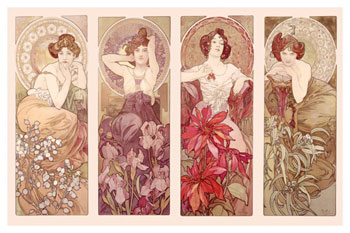 okay why did i choose this issue..
nowadays, if you realize girls, young lady, lady, woman, female,
they did not appreciate the beautiful of them self..
some of them did not realize how
precious, pretty, cute, adorable
beautiful, fresh, clean, white, holy, fragrant, grace, fair, pleasant, expensive,
Allah created woman beautiful and priceless
it tells how much precious woman's are...
we woman cannot be replace of exchange ..
because woman are priceless.
but woman s these day did not realize that.....
to every woman in the world
you are very beautiful to your self, people who loves you and Allah
it does not matters if people does not think you were..
you have to realize that Allah loves you, he created you was beautiful enough.
it not about the beautiful in the outside..
its about you , in the inside and all about you..
be patient, Allah will reward you with something more precious.
who cares about what people around you said.
at least you must know that..
Allah always love you, and you are beautiful.
Allah always faithful to us..
but we are the ones who always forget Allah...
we were never Alone , Allah was always there...
i have to make a deep and further research about it.
making a research about this makes me appreciate and realize a lot of things..
i'm very grateful to Allah even though i'm not perfect .
Alhamdulillah ...

every rose has its own character and personality
which one do you like ...
Roses are red, and pink, and many other colors. Passion Growers knows that giving roses as a gift shows a deep appreciation for the recipient and your feelings towards them. We are providing this traditional rose color guide to offer some assistance in your purchasing decision, but we also believe that giving roses means giving your loved ones (or even yourself) the colors that make them truly happy.

Red roses are the traditional symbol for love, romance, and will always be a way to say "I love you." The red rose has also reflected beauty and perfection. Deep or dark red roses can reveal an unconscious beauty.

Words like admiration, gentleness, grace, gladness, joy and sweetness are just a few ways to describe the meaning behind the pink rose. A pink rose can also convey happiness, gracefulness and admiration.

Bright, cheerful and joyful are what come to mind when thinking of a yellow rose. Yellow roses create warm feelings and provide happiness. Giving yellow roses can tell someone the joy they bring you and the friendship you share.

White roses, the purist of colors, represent innocence, purity and charm. White roses are traditionally used in weddings and can represent new beginnings. We believe that white roses can also express remembrance and innocence.

Orange roses evoke energy, and can indicate enthusiasm, desire and excitement. Giving orange roses can symbolize your passionate romance and share your excitement of the relationship with your loved one.

Love at first sight or just an enchanting way to say, "I love you!" Lavender roses can offer a daily reminder of your love and eagerness to grow your relationship.

Passion Growers has about 30 different novelty roses which can provide a unique and fun way to add a twist to your rose giving. Consider giving a novelty rose to add a twist to a message you're trying to say. For example, a yellow rose with a red tip can mean friendship or falling in love.

A slightly pinker shade of orange, the meaning behind salmon-colored roses evoke the same message as orange roses. Salmon roses can indicate enthusiasm, desire and excitement. Give salmon roses as a way to share your desire for someone; and they'll know how you truly feel.

Are you grateful for someone or just want to show your appreciation? Then consider giving a peach-colored rose. A bouquet of peach roses shows your deep appreciation and gratitude or just an elegant way to say "Thank You!"

Cream roses are indicative of charm and thoughtfulness. They go well with pink "thank you" roses which allow you to send two messages in one bunch!

Green is the color of life, abundant growth, and constant renewal of life and energy. The green rose signifies the constant rejuvenation of spirit, and is therefore a messenger of cheerfulness.




that's all for now.. update soon