a s s a l a m u a l a i k u m ,

hye ,
recently ...
I've been watching this program "
How do i Look
?
this program was about people to change their life...
to a better life.. to make things right ...

there's this woman ...
she was getting married.
but the problem is, she had a problem of finding her self.
she is a very beautiful woman,
but....
the problem is , she is hiding behind skull makeup half of her face..
she was all in black like Gothic style.
she even go the job interview like that..
and no doubt she was rejected many times..
every time she walks around , people get scared watching her.

but what imma wanna tell ya..
something sweet about it that..
her fiance ..
i really touch watching the program this time..
because even though she was like that..
her fiance love her so much and he wants to marry her.

she entered the program because she realized that she wants to be
the best for her fiance.
at first she wants to marry with the makeup skull face and
wearing black dress, which her fiance wants to see her in white.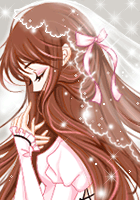 he accepted her as she is ..
he does not care about how she looks
he just love her..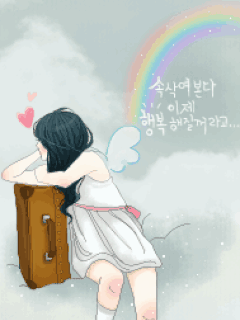 i've been dreaming of a guy would love me as like that..
guys these days only want the beauty in the outside of a girl.
sometimes they said , they do not like girls who is beautiful but..

the inside of her is ugly ..
but, still even if they said like that ..
they still wanna pretty girl..
i think something is very sincere & sweet is when ..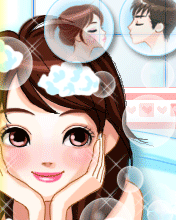 a guy loves the girl because of her but not because of her face
the of her in the outside..
all they care is the girl must be pretty ..
i think many girls feels the same as me..
i'm not a perfect girl,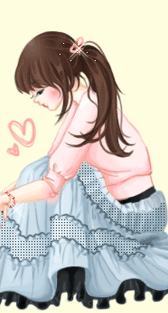 but i would respect the guy who loves me because of me.
trust me i do not care about the face or skin color or what ever about a guy..
all i care is how much he loves me as me & not because of beauty..
if you ask me,

when i saw a good looking guy ,
the first impression that i give is ..
" hump ! a guy like you only looks at pretty girl"
i never fall for any guy like that ..
because a guy like that is a jerk.

that's why the person who manage to impress me..
he never tried to be nice in front of me ..
but weirdly i fall for him..
i don't know..
don't really like to talk a bout love ..
okay guys ...
that's all for now..
update soon..

tata "
by : a q i l a s u b k i